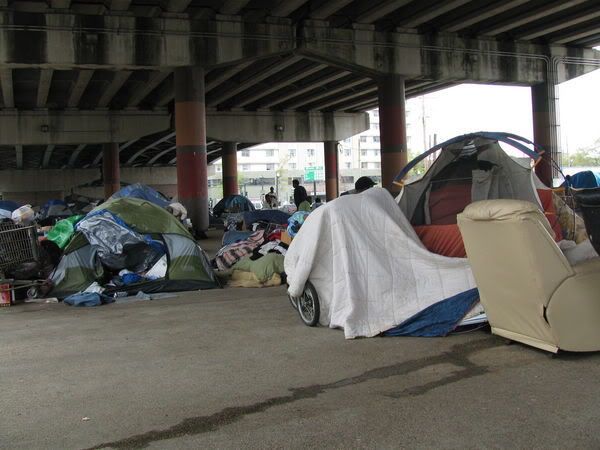 Seriously, why are West Knoxvillians being complete and total d-bags?

Ok so maybe not all of them wanted to keep the homeless, well, homeless. But enough of them did that the County Commission voted overwhelmingly to make sure that the homeless were not exposed to the horrors of suburban life. (Again why do we have dual government?)

It infuriates me to no end to know that two hundred people turned out at a meeting the other evening to talk about how the homeless didn't need to live at Lovell Rd. and Pellissippi, while these are probably the same people who donate to the Love Kitchen and KARM. Stop living your dual lives of not having to see anything unpleasant while pretending to care about the "sufferings of others"!

Heaven knows you wouldn't want you 8th grader to know that there are people who are trying to get their lives together living near them. No sir, lets build them a nice complex off Magnolia Ave. where people like THEM should live.

My favorite question from the forum the other night, "Don't we have any say where these people live?" And the response, "You don't have any say in where they live just a you don't have any say where African-Americans live."

It's time for a reality check for our suburbanite citizens. You don't get to have your cake and eat it too. You don't get to live 15 minutes from downtown, use city services and enjoy the benefits, without having to do you part in a joint effort to solve real problems (i.e. The Ten Year Plan).

No, the homeless aren't pretty, but we're not talking about putting the pan-handlers in Turkey Creek (Though they would do alot better) we're talking about housing for people who are taking steps to improve their situation in life. To no longer rely on handouts and to become "productive" citizens and maximize the abilities and talents that they have.

Time for some shame and guilt. I'm sick of hearing people I work with out west talk about how they don't like downtown because of the homeless people. Well guess what, here is an attempt to solve one of your complaints and if you would simply accept a mild amount of unpleasantness the 2 times a week you drive by some new apartments or see a KAT bus, it might not be as big a problem as it once was. I'm sure there would be some landscaping so maybe you wouldn't even have to see the buildings.

Or you can continue to be self-righteous navel gazers who think that if you build a big enough gate around your subdivision it will all be ok.

PS - Don't use the liquor store argument- it's not like alcoholics wouldn't just ride the bus to buy a drink anyways. It's just a cop out and again these people are trying to clean up their lives.

**Edit**

The liquor store argument was simply that there was a liquor store withing 2 minutes of the proposed location, which naturally made that site a "terrible" choice.